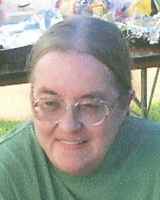 Bonnie B. Miller
April 17, 1948
-
March 26, 2011
Obituary
Bonnie B. Miller, age 62, of Warren, Ohio, died Saturday, March 26, 2011 at 11:55 PM of a sudden illness at St. Joseph Health Center.
She was born April 17, 1948 in Wheeling, WV, the daughter of  the late David H. and Isabella A. Parker Cox, Jr. 
Bonnie was a homemaker.
Survivors include her husband, Allen B. Miller, whom she married on July 6, 1974; her children, Kenneth David Cox of Warren, Melissa L. Cox Watson of Newton Falls, David A. Miller of California and Cathy J. Miller-Triplett of Warren and 13 grandchildren.
There will not be any calling hours or services and arrangements were entrusted to the care of the Carl W. Hall Funeral Home.