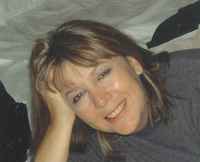 Carla J. Miller
October 16, 1964
-
October 17, 2010
Obituary
Carla J. Miller, age 46, of Cortland, Ohio, unexpectedly passed away Sunday, October 17, 2010 at 12:25 PM at Trumbull Memorial Hospital.
She was born October 16, 1964 in Fort Wayne, Indiana, the daughter of  Charles Eugene Ray of Fort Wayne, IN and the late Delores Lambert Ray Henderson. 
Carla graduated from ETI with an AS Degree and worked as a paralegal with the Ohio Public Defender's Office, Trumbull County.
Carla enjoyed reading, computers, music, dancing and helping people. She had such a big heart and will be dearly missed by her family, friends, co-workers and puppies, Sabastian, Maggie and Mia.
Other than her father, Carla is survived by her husband, Matthew J. Miller, whom she married July 10, 2007; three children, Cassie S. (Sgt. Jared) Archer of Rota, Spain, Mistie L. Rowold of Cortland and Timothy A.  Rowold of Monterey Bay, CA and one grandson, Ayeden Archer of Rota, Spain; her siblings, Wanda (Jeremy) Turk of Springfield, MO, Carol (Edward) Marshall of Clinton, AR, Michael Ray of Clinton, AR, Mark Henderson of Cortland, Cindy Reichenbaugh of Fort Wayne, IN and Terri (Mike) Roop of Bluffton, IN.
Besides her mother, she was preceded in death by one son, Joshua.
Funeral services will be held at the Carl W. Hall Funeral Home at 11:00 AM, Friday, October 22, 2010 with Pastor Ron Biehl officiating.
Family and friends may visit at the funeral home from
5-8 PM, Thursday, October 21, 2010.
Burial will be in Hillside Cemetery, Bazetta Twp., Ohio.