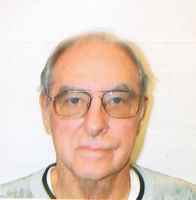 November 12, 1927
-
August 17, 2012
Obituary
David R. Reider, 84 of Newton Falls, died Friday, August 17, 2012 at his residence.
He was born November 12, 1927 in Akron, Ohio the son of the late David W. Reider and the late Anna Bernadene Wills.
He was a veteran of the U.S. Navy and the U.S. Army. Dave was employed as a custodian at the Trumbull County Children's Services.
He is survived by 2 daughters and 2 nieces, Barbara Mangrum of Newton Falls, with whom he made his home and Cheryl McIntosh of Bradenton, Fl.
1 sister Shirley Choleva is deceased.
A memorial service will be held at Maranatha Church, Friday August 24, 2012 at 6:30 P.M. where Rev. Woody Cavender will officiate.
Arrangements by the Carl W. Hall Funeral Home.