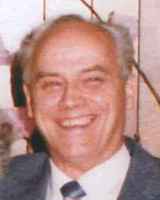 Freeman W. Scott
June 15, 1932
-
October 19, 2009
Obituary
Freeman W. Scott, 77 years old, of Cortland Ohio, died, Monday, October 19, 2009, at Hospice House of Poland.
He was born June 15, 1932 in Boyers, Pennsylvania, a son of the late Ralph Clifton Scott and the late Laura Rosella (Moore) Scott.
Freeman was a veteran of the Korean War having served in the United States Army as a Sergeant.
He was a member of the Church of God and retired from Peerless Winsmith Corp., where he worked as a Class A Welder.
Mr. Scott enjoyed square dancing and gardening.
He is survived by his wife, Anne (Ward) Scott, whom he married on December 23, 1978; daughter, Debbie (Arthur) Tracy of Bristolville; son, Tim (Linda) Scott of Mt. Laurel, New Jersey; two stepsons, Robert Johnson of Indianapolis, Indiana and Russell Johnson of Texas; three brothers, Harold Scott of Colorado Springs, Colorado, Joseph Scott of Clintonville, Pennsylvania and Glen Scott of Clintonville, Pennsylvania.
Also surviving are two grandchildren, Matt and Kelley and two great grandsons, Abby Jr. and Kevon.
He was preceded in death by 3 brothers, Merle, Delbert and Pete Scott and a sister Estella Ruby.
Services will be held at the Carl W. Hall Funeral Home on Thursday, October 22, 2009, at 11 AM. The family will receive friends one hour prior to the service at the funeral home.
Burial will be in Meadow Brook Memorial Park in Champion.