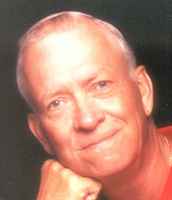 Ivan Carl Montgomery
October 10, 1934
-
July 22, 2010
Obituary
Ivan Carl Montgomery, 75, of Howland, died Thursday, July 22, 2010 at Washington Square Nursing Home. He was born October 10, 1934 in Weston, West Virginia, a son of the late Harold Raymond Montgomery and the late Minnie Dale Burkhammer Montgomery.
He graduated from Weston High School in 1953 and was employed in plant security for Packard Electric for 24 1/2 years. He was a veteran of the US Army.
Ivan was a member of Grace United Methodist Church for 50+ years and a member of the Carroll F. Clapp Lodge 0655, member of the Scottish Rites Council Chapter Consistory, and enjoyed fishing, golfing, bowling, and woodworking.
Surviving are his wife, Trecia Woofter Montgomery, whom he married March 10, 1956, niece, Beth Ann (Charles) Burns of Beckley, WV, nephews, Roger (Ann) Montgomery of Deltona, FL, Bryan (Sharon) Montgomery of Akron, and Andrew (Michelle) Montgomery of Hiram. He was preceded in death by his parents, 4 brothers- Harold, Matthew, Thomas, and Roger Montgomery, and 2 nieces- Judith Shank & Brenda Starett.
Services will be held at 11:00 AM at Grace United Methodist Church on Tuesday, July 27, 2010. Friends may call one hour prior to the service. A Masonic Service will be held at 10:30 AM. Interment will be in Friendship Cemetery in Weston, West Virginia on Wednesday, July 28, 2010 at 1:00 PM.
In lieu of flowers, the family requests that contributions in Ivan's memory be made to Grace United Methodist Church- 1725 Drexel Avenue NW, Warren, Ohio 44485, or Hospice of the Valley, 5190 Market Street, Youngstown, Ohio 44512.
The family would like to thank the staff of the Washington Square Nursing Home for the excellent caregiving they provided in the last few months of Ivan's life. It was greatly appreciated and will never be forgotten.