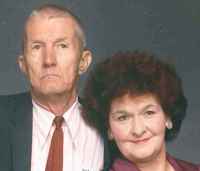 Jospehine A. Honzu
January 11, 1930
-
July 15, 2010
Obituary
Josephine A. Honzu entered eternal life peacefully, Thursday, July 15, 2010 at 7:25AM. She was born January 11, 1930, in Niles, Ohio, a daughter of the late Thomas and Isabel Russer O'Neil.
She loved gardening, decorating her home and spending time with her family and her dog Angel.
Josephine is survived by four sons: Michael Honzu of Warren, Daniel (Janice) Honzu of Lynchburg, VA, David Honzu of Warren, and Lewis Honzu Jr. of Chillicothe, OH, three daughters: Mary Honzu, Christina Cole and Victoria (Roy) West all of Warren, grandchildren, Daniel Jr., Sultahn, Marcus, Phillip, Marcel, Larry, William, Christopher, Tina, David Jr., James, Lou, Antuon, and Antonio, also many great grandchildren, four sisters: Betty Freer, Helen Holbrook, Martha O'Neil, Mary O'Neil and a brother, Thomas O'Neil. She was preceded in death by her parents, her husband Lewis L. Honzu, 2 granddaughters Jameila West and Rebecca Stone, three great grandchildren; Jameire, Tre'vion and Jakai West.
Funeral services will be held at Carl W. Hall Funeral Home on Thursday 7/22/2010 at 11:00 AM. Friends may call at the funeral home from 5-7 PM Wednesday & 1 hour prior to the funeral from 10:00 AM until 11:00 AM. Fr. Bernard Schmalzried will officiate. Burial will be in Meadow Brook Memorial Park.
Material contributions are requested to be made to Someplace Safe, 1540 Tod Ave. NW, Warren, Ohio 44485, in her memory.