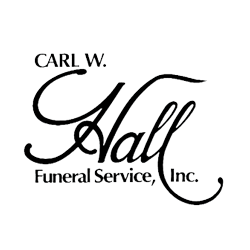 April 18, 1933
-
May 12, 2012
Obituary
Marie E. Switzer, 79, of Mecca, died May 12, 2012 at her residence. She was born April 18, 1933 in Warren, a daughter of the late Aura C. and Ona Beach Adams and was married to Jack W. Switzer on December 13, 1952.
She was a graduate of Mecca High School and had been secretary of Maplewood East Elementary School and for Pastor Charles Kindle at Mecca Community Church, where she was a member and on the Missionary Committee. She also enjoyed camping, traveling and gardening.
In addition to her husband, Marie is survived by her children, Jack W. (Linda) Switzer, Jr. of Orwell, Vickie M. (Eugene) Bower of Vernon and Tina M. (Paul) Eckenrode of Newton Falls Ohio; 11 grandchildren and 16 great-grandchildren. She was preceded in death by her brother, Aura C. Adams II and her sister, Elizabeth Adams.
Funeral services will be held at 1:00 PM on Tuesday, May 15, 2012 at Carl W. Hall Funeral Home, where Pastor Charles Kindle will celebrate Marie's life. Family and friends may visit one hour prior to the service. Burial will be in West Mecca Cemetery, Mecca Twp., Ohio.
The family requests that material contributions be made to the Alzheimer's Association, in her memory.